News & Events
ZHENG CHANG takes various measures to tackle COVID-19 and better serve our customers
Date:2020-03-27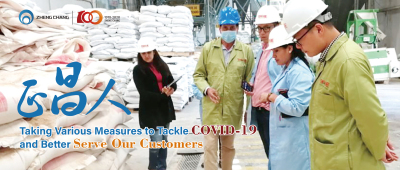 Up to now nearly 200 countries and regions have been affected by COVID-19. The epidemic is still ravaging as countries roll out measures to curb the virus spread.
Based on the premise of effective implementation of various epidemic prevention and control measures, ZHENG CHANG has resumed work and production in an all-round way. Faced with the severe situation, the company makes full use of various resources and means, minimizes the epidemic's impact, and devotes itself to work with full enthusiasm.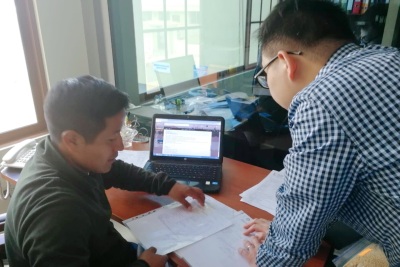 Many salesmen, technical and after-sales personnel have gone abroad and served on the front lines. During customer visits, technical exchanges and after-sales service, they strictly abide by the local epidemic regulations, consciously fulfill the responsibilities and obligations, and make joint efforts to fight against the virus.

Ecuador 2t/h pet food project
Implementing epidemic prevention and control measures and accelerating project construction. ZhengChang's overseas engineering teams always pay attention to the epidemic situation and timely report relevant information to the company, to ensure that on-site services and commissioning are carried out under effective protection.
New 10t/h layer feed project in Myanmar
Fully utilizing all kinds of resources and arranging the overall work. In order to effectively contain the spread of COVID-19 and ensure the smooth running of business, ZHENG CHANG strengthens communication and coordination with overseas employees and agents, and provide safe, stable and efficient solutions for global customers by video conference, telecommuting and remote after-sales guidance, etc.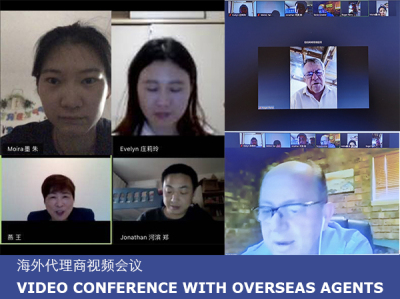 Governments worldwide are joining the fight against the epidemic as the confirmed COVID-19 cases sharply increases. Viruses have no nationality. ZHENG CHANG has been paying close attention to the epidemic since the COVID-19 outbreak. Ms. Hao Yun, chairman of Shanghai ZHENG CHANG, sent a letter of greetings to the agents and customers affected by the epidemic, expressing sincere thanks and respect for their strong understanding and support.
Face masks given to agents and customers in serious epidemic areas overseas
ZHENG CHANG has an unremitting pursuit to create value for customers and the mission to fight against the coronavirus with responsibilities and actions. Sincere thanks to ZHENG CHANG staff who have been fighting in the front lines. Let us work together to overcome the difficulties!