News & Events
Belarusian President Lukashenko Praises ZHENG CHANG Quality Project
Date:2020-06-10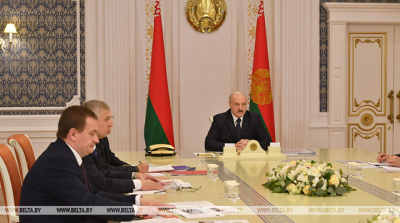 On June 2, 2020, Belarusian President Lukashenko held and chaired a special conference on the Belarus Agro-industrial Complex Project, and praised the quality and construction progress of the first and second phases of the project. This project is one of the large-scale key projects in the field of economic and trade cooperation between China and Belarus, and is the largest and most advanced project of "the Belt and Road".
In December, 2018, ZHENG CHANG and CITIC Construction signed a contract for the feed production lines of Belarus agro-industrial complex project. For the project, ZHENG CHANG is responsible for the comprehensive equipment supply and construction of "high-grade feed (pig, chicken, cattle and sheep) production lines with annual output of 600,000 tons" and "450,000-ton steel silo project".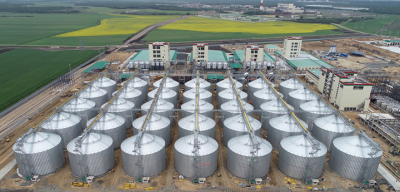 In order to maintain professional and systematic engineering services and efficiency, ZHENG CHANG has set up an engineering service team. By the autumn of 2019, ZHENG CHANG had delivered the equipment of several large-scale feed production lines to Belarus, laying a solid foundation for the early completion of the project.
Faced with the severe COVID-19 situation of 2020, ZHENG CHANG tries hard to coordinate the construction of the Belarus project. As of February 7, the overall project progress is 19 days ahead of schedule. Now, ZHENG CHANG engineering team is in the process of equipment installation and preparation for the operation of grain storage and feed workshop.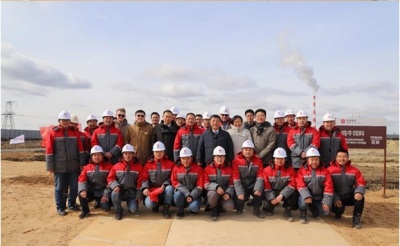 /////
"The agro-industrial complex project currently under construction is a new hope for Belarus to open up the future in the top technology field. The ability to implement this project has benefited from the close cooperation between Belarus and China and the consensus reached by the leaders of the two countries. I am confident that this year and next year we are able to complete and start all factories in the project," said Lukashenko at the conference.
After being briefed by all sides, Lukashenko highly praised the quality and construction progress of the first and second phases of the project, and decided to inspect the project site at the end of July this year and to attend the production ceremony of the grain silo and feed factory.